i never knew how strong i could be until strong was the only choice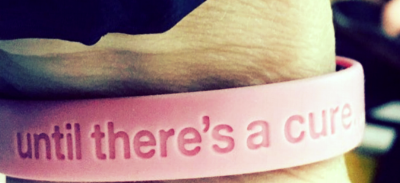 Why #outruncancer
#outruncancer started as a promise between two high school friends, Caroline Steer and Vanessa Oshima. Both from the small town of Matamata, New Zealand (you may know their town as the "shire" in Lord Of The Rings). Vanessa lives in Japan and Caroline in New Zealand. They had lost touch with each other. In September of 2012 Caroline was starting a fight with breast cancer, and Vanessa promised to run 5km every day until she was "ned" (No Evidence of Disease). Everyday Vanessa ran in Japan and Caroline fought cancer in New Zealand. Then in February of 2017, Vanessa was delivered a cancer diagnosis herself. Caroline started running for Vanessa. So now the two of them lace up everyday to #outruncancer.
Vanessa and Caroline have learned first hand what it is to have cancer and support someone with cancer. They learned so much about so many things; about cancer and the physical and mental battle, the power of community, the healing that running and exercise brings. They learned to change their mindset and move forward against cancer.
Our #outruncancer goals
The goals of #outruncancer are to encourage people to keep moving forward together, stay healthy, claim back their health, speed their recovery, lower cancer risk and improve their overall quality of life. In short our goals with #outruncancer are to RAISE FUNDS to be able to help people:
01. GET MOVING
Raising funds for a "get moving" box for patients as the first step to building exercise (running) routines into their recovery plans.
02. GET STRONGER
Training programs that help with the rehabilitation of survivor's both mentally and physically. Plans to create a positive healthy lifestyle as prevention.
03. GET CONNECTED
Running events that bring survivors and supporters together as a comunity that can work together to #outruncancer and improve quality of life for those impacted.
04. GET INSPIRED
Stories and information from survivors and supporters to help navigate the blur of a cancer diagnosis.
Ready to #outruncancer?
Host a RUN